'The Walking Dead': Andrew Lincoln's Rick Grimes Bids Farewell With Big Twist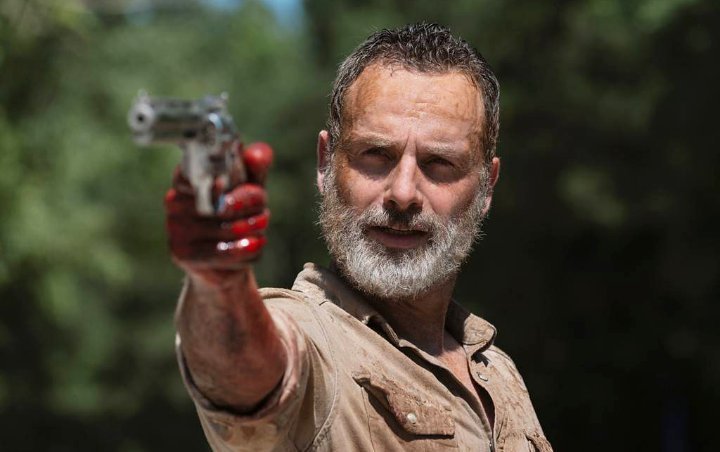 Titled "What Comes After", the fifth episode of season 9 of the zombie apocalypse drama also brings back some cast members.
AceShowbiz –
Andrew Lincoln made his last appearance on "The Walking Dead" as Rick Grimes in November 4 episode of season 9 of the AMC series. The 45-year-old actor, who has been playing the leading character since the first episode of the zombie apocalypse drama back in 2010, bid farewell to fans, not before offering a big twist in the episode.
[SPOILER ALERT!] Titled "What Comes After", the fifth episode of season 9 saw Rick getting impaled on a slab of concrete before finding himself getting caught between two herds of zombies. However, it's not Rick if he gave up easily.
');(playerPro=window.playerPro||[]).push(i);})();
After much struggle, he made into a hospital which was featured in the 2010 pilot episode. Throughout the episode, Rick was having a hard time to keep himself awake and alive as he fell into multiple flash backs and hallucinations. The hallucinations brought him back to several key moments from his past that included the time he spent with Jon Bernthal's Shane, Sonequa Martin-Green's Sasha and Scott Wilson's Hershel.
He found strength from the flash backs and eventually reached to the bridge that he and several communities had been building since the start of the season. Thinking that the brigde wouldn't be strong enough to hold two herds of zombies, he led the walkers to it. However, his plan didn't work out so he decided to blow the whole thing up.
Adding drama to the scene, his friends Maggie, Michonne, Carol and Daryl arrived just in time on the brige only to watch Rick meeting his end, or so we thought.
Much to everyone's surprise, Rick didn't die as Jadis found him in the verge of death. "You're still here. You're going to be OK. We're going to save you," she said to the dying man. Referring to Rick as B, Jadis then sent him away with the mysterious group in the helicopters.
It remains to be seen where Rick was heading or whether he was then saved, but even if he died, he didn't have to worry about his legacy. The show featured a time jump toward the end of the episode. Viewers were shown to pre-teen Judith Grimes. The daughter of Rick could be seen introducing herself after saving a new colony before placing the iconic Sheriff's hat on her head.
"The Walking Dead" airs Sundays at 9 P.M. ET/PT on AMC.