Paradise couple who lost everything go forward with wedding: 'We weren't going to let the fire take anything more'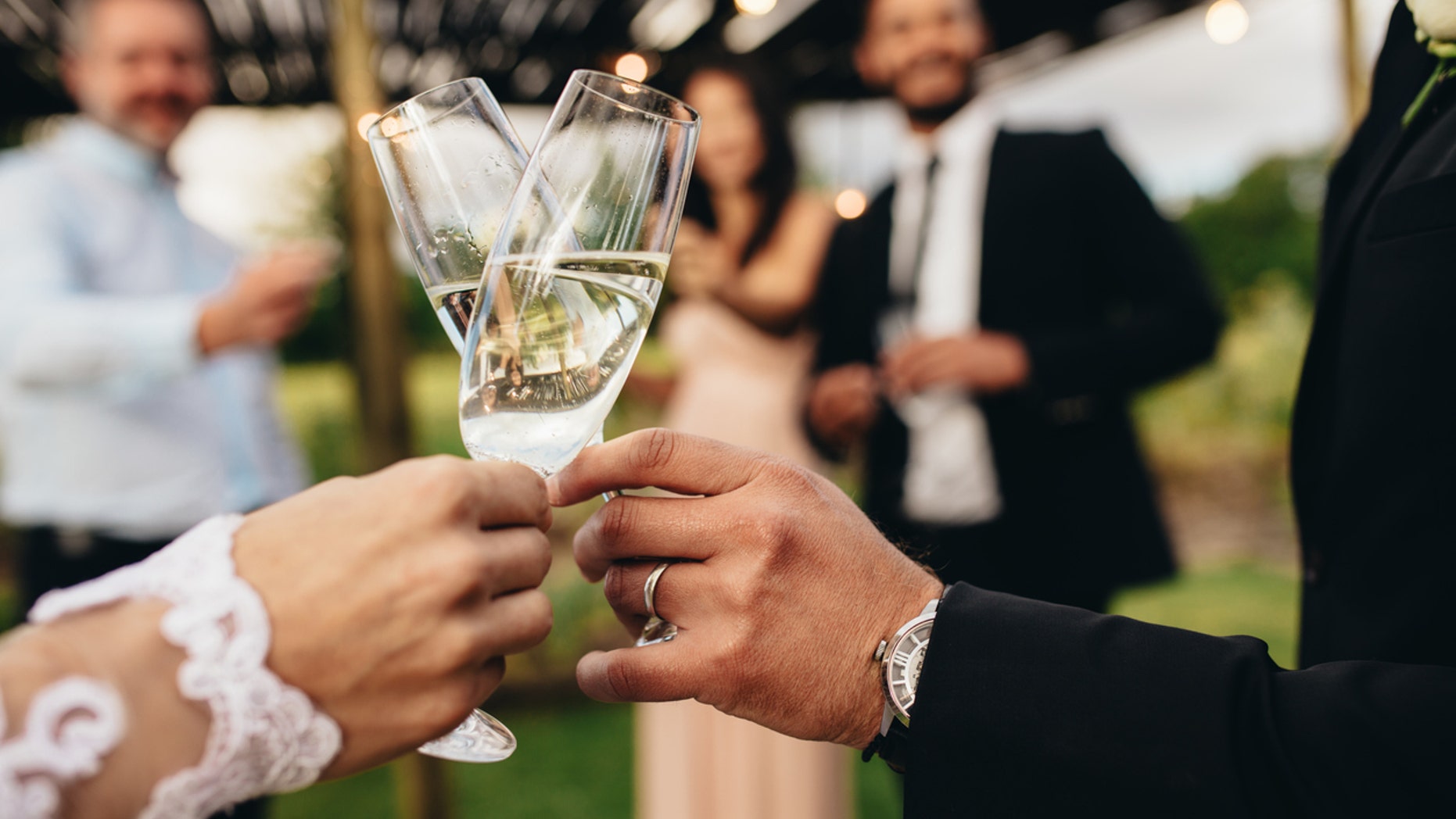 A couple who lost their home in the tragic California Camp Fire decided to go forward with their wedding – bringing together a community who had all experienced devastating losses.
Morgan Shingler and Brian Gobba of Paradise, Calif., were forced to abandon Shingler's family's home when the fire hit two days before their wedding – grabbing only what they could carry on the way out. Among the goods the family was able to save were some pictures off the wall, handmade items and the bride's lace wedding dress, the LA Times reported.
MAN FINDS ENGAGEMENT RING IN RUBBLE AFTER CALIFORNIA CAMP FIRE DESTROYS HOME
Friday, the day after the fire, the couple had to decide whether to go forward with their planned Saturday nuptials. Surveying the damage, Gobba felt they had to go through with it.
"We weren't going to let the fire take anything more from us," said Gobba to the LA Times.
Fortunately the couple's wedding venue at the Chico Women's Club did not fall victim to the fire and on Saturday the pair forged ahead, getting married as planned.
COUPLE WEDS DAYS BEFORE BRIDE'S CANCER DEATH
All 100 invited guests showed up at the reception – some wearing borrowed or donated clothes because they had lost theirs in the fire, others brought face masks to wear to protect against the smoky air, LA Times reported
"Many of us in this room have lost something, but we're all here together," the father of the bride said in a speech at the wedding.
FOLLOW US ON FACEBOOK FOR MORE FOX LIFESTYLE NEWS
To Inside Edition, the bride's father reiterated, "With everything that has happened, we needed some hope."
And that night in Chico, the wedding party got exactly that.
The betrothed couple is currently on their honeymoon in Cancun, Mexico, Inside Edition reported.