'Lego Movie 2' Opening Disappoints as Box Office Continues to Dip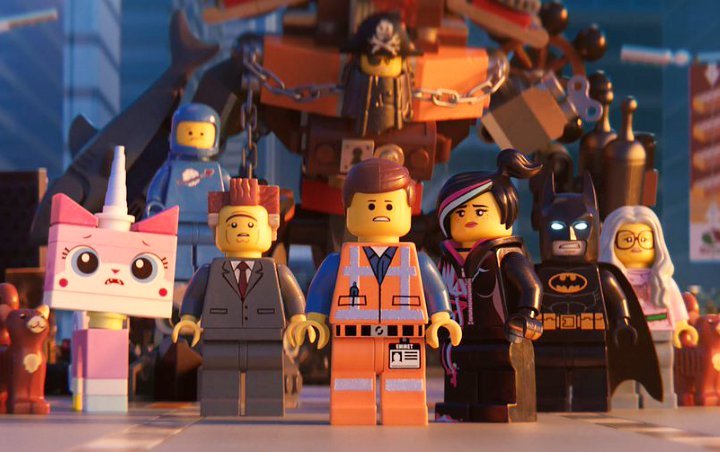 The animated sequel fails to meet the industry expectations of $50 million opening gross, but still tops the domestic chart with approximately $34.4 million.
AceShowbiz – "The Lego Movie 2: The Second Part" opening is anything but awesome. The animated movie debuts atop the North American box office with an estimated $34.4 million, falling short of Warner Bros. and industry estimates of at least $50 million on its first weekend.
"The Lego Movie 2" debuted almost 50% behind its predecessor, "The Lego Movie", which had a strong $69 million launch in 2014. Boasting star-studded voice cast and with heavy marketing, the movie was expected to boost the domestic box office, which continues to drop over 14.5% from last year, according to Comscore.
"The expectations were certainly much higher for 'The Lego Movie 2' considering the success of the first installment," said Paul Dergarabedian, senior media analyst for Comscore. "We were all hoping that this would be the weekend that got the momentum of the box office going in the right direction. We're still waiting."
Overseas, the sequel launched to $18.1 million from 63 foreign markets, easily being defeated by another animation, "How to Train Your Dragon: The Hidden World", which earned another $38.2 million from 46 markets. "Lego Movie 2" currently takes in a global total of $53 million, which is not even close to covering the reported production budget of $99 million.
Entering the chart behind "Lego Movie 2" is "What Men Want" starring Taraji P. Henson. The fantasy comedy movie, which is a gender-bending reimagining of Nancy Meyer's 2000 comedy "What Women Want", debuts at No. 2 with an estimated $19 million. It received poor reviews with 47% fresh on Rotten Tomatoes, but audiences gave it an A-minus CinemaScore.
Liam Neeson's "Cold Pursuit" opened at No. 3 with approximately $10.8 million, which is not surprising considering the actor's recent controversial racist story. It marks the worst opening for Neeson post-his "Taken" era.
Another new wide release this week is "The Prodigy", which lands at No. 6 with an estimated $6 million. The horror movie starring Taylor Schilling received 47% approval rating on Rotten Tomatoes, with critics mostly praising the performances but criticized the story.
Rounding out the top five are Kevin Hart's comedy "The Upside" and M. Night Shyamalan's "Glass", which place fourth and fifth with approximately $7.2 million and $6.4 million, respectively.

Top Ten Movies at Weekend Box Office for Feb. 08-10: