Jessica Biel and Justin Timberlake Show Rare PDA on Her Movie Set
could barely contain herself when she was visited by her husband on her movie set in New Orleans on Tuesday, November 1. The couple was kissing and hugging before they headed to her trailer.
In some photos obtained by , Jessica smiled widely as she hugged Justin. She wore a brown printed dress and heels. Her hair was styled in loose curls. Justin, meanwhile, sported a grey hat and sunglasses paired with a navy polo shirt, maroon pants and white sneakers.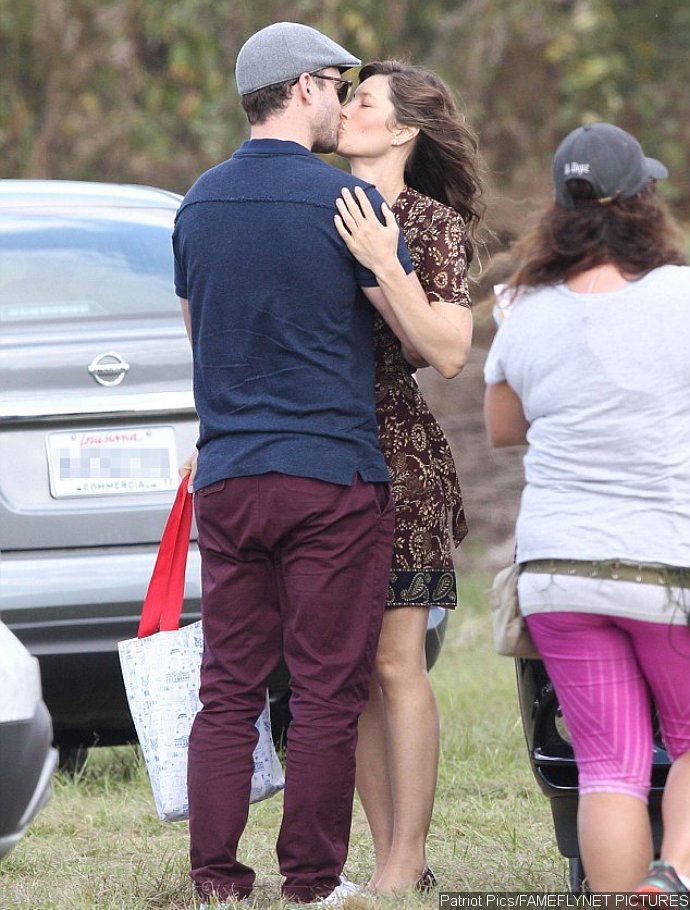 Jessica was filming upcoming movie "", which also stars James Marden, , , , and Al Sapienza.
Directed by Rob Reiner, the film is about journalists investigating the assertions by the Bush Administration concerning Saddam Hussein's alleged possession of weapons of mass destruction as an excuse for the 2003 invasion of Iraq.
Justin himself, meanwhile, has been filming an upcoming movie alongside and . Last week, he and Juno were photographed in their 50s-style outfits.
© AceShowbiz.com